Go North from Perkasie for All Your Nissan Needs at Ciocca Nissan of Quakertown
If you're hunting for a new or used car near Perkasie, or you just want trustworthy service or repairs for your current vehicle - you'll find all that and more at Ciocca Nissan of Quakertown. Our dealership is just an 11-minute drive north of Perkasie, and it's worth your time to check out our enormous selection of cars, trucks, and SUVs.
New Nissan Vehicles and Used Cars
If you're in the market for a brand-new Nissan, we have a diverse selection of new models at competitive prices. Perkasie drivers can choose from new cars, trucks, or SUVs in a variety of styles to fit a range of budgets. Whether you want a spacious SUV to bring a group of friends to Bishop Estate Vineyard & Winery, or a compact car for your commute to downtown Perkasie, we're sure to have a vehicle that suits your needs. New Nissan cars, trucks, and SUVs that we offer include: 
If you're not ready for a brand-new vehicle, we also offer a tremendous inventory of used cars, trucks, and SUVs at Ciocca Nissan of Quakertown. Along with pre-owned Nissans, we carry vehicles from other brands such as Ford, Chevrolet, Toyota, Hyundai, Honda, Jeep, and more. All our used cars are meticulously vetted for quality, so Perkasie drivers can count on them to look and run like new. Nissan certified pre-owned vehicles with warranty coverage are available as well.
Financing a New or Used Car Near Perkasie
Once you've found the car you want, the skilled advisors in our finance department will help you design a plan to pay for it. We have strong relationships with Perkasie-area lenders, so we're certain to locate a car loan company that'll work with you. We'll also crunch the numbers and modify the terms to prepare a solution that stays within your budget.
Many people in Perkasie choose to go with a Nissan lease offer. By leasing a new Nissan, you'll only pay for the period you drive it, rather than its complete cost. You'll also have any repair expenses covered, because the vehicle will be under its original warranty for the entire time of your lease. Your down payment and sales tax will also generally be lower with a lease.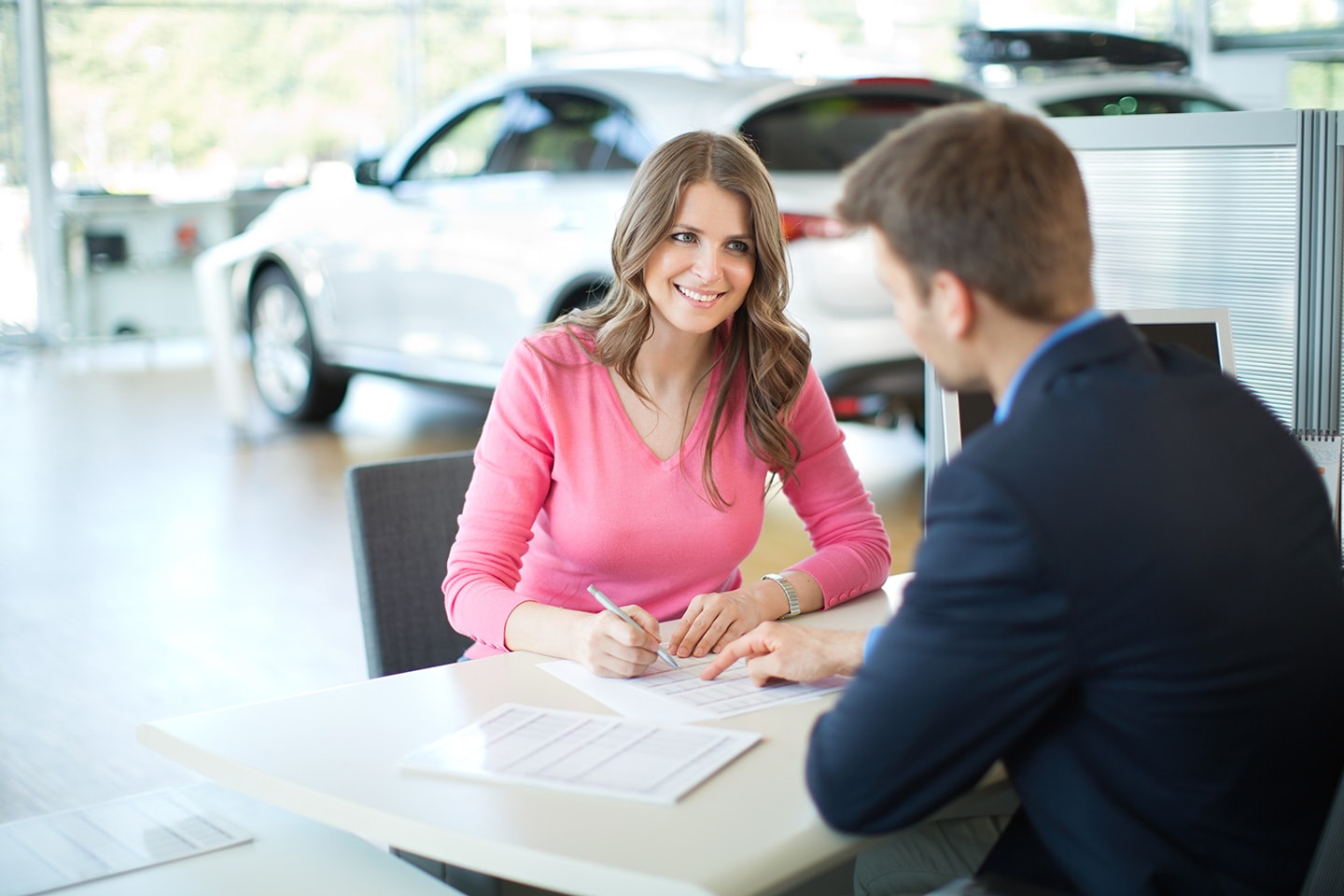 Expert Auto Service Near Perkasie
Your new or used car will last much longer if you keep it serviced regularly. Most Perkasie drivers don't have the time, desire, or equipment to maintain their own vehicle, so they depend on our service center. Our factory trained mechanics know all about your Nissan vehicle, and they work on other brands as well. We do everything from oil changes to engine overhauls, and you can schedule an appointment with us anytime online. We'll also save you money with our service specials.
Professional Parts Department
If you're the kind of person who repairs their own car, we commend you. Just make sure you use the right parts. Nissan vehicles work best with genuine Nissan parts, and we have a wide selection that people in Perkasie can order online or in person at our parts counter. Our parts specials make them more affordable. We also have a full line of Nissan accessories at Ciocca Nissan of Quakertown to improve the look or utility of your vehicle.
For all your automotive needs, make that short half-hour trip from Perkasie to Ciocca Nissan of Quakertown. You'll be delighted that you did.