Allentown Drivers Can Have All Their Automotive Needs Fulfilled at Ciocca Nissan of Quakertown
Allentown is the fastest-growing major city in Pennsylvania, and the people there rely on Ciocca Nissan of Quakertown for dependable transportation. Our full-service dealership is just a half hour south of Allentown, and our friendly staff is dedicated to you providing you with a first-class car-shopping experience when you walk through our doors.
New Nissan Cars, Trucks, and SUVs & Used Vehicles
There's nothing like getting behind the wheel of a brand-new Nissan vehicle. The look, the feel, and even the new-car smell excites your senses. Ciocca Nissan of Quakertown has an awesome selection of new Nissan cars, trucks, and SUVs that will suit the needs of any Allentown driver. Whether you're seeking an off-road capable pickup truck to explore the terrain on Blue Mountain or a small car to navigate through narrow streets in the Central Business District, we'll likely have the vehicle you desire in our new inventory. Other new cars, trucks, and SUVs you may see here include: 
Rather buy a used car? Ciocca Nissan of Quakertown also carries a wide variety of pre-owned vehicles. This includes used Nissan cars, trucks, and SUVs along with pre-owned cars from automakers like Chevy, Jeep, Subaru, Ford, Hyundai, and Toyota. Each of our used vehicles is vigorously inspected and reconditioned before being put out for sale. People in Allentown will feel especially confident about our Nissan certified pre-owned cars, which come with comprehensive warranties.
Pressure-Free Financing
Some dealerships try to coerce you into purchasing a vehicle that's beyond your budget. That won't happen at Ciocca Nissan of Quakertown. The seasoned professionals on our finance team will help you develop a payment plan you're comfortable with. Our Allentown customers appreciate our pressure-free approach. They know we'll work with local lenders to design the best solution possible for their situation.
Low-Cost Nissan Lease Deals
If you'd like to drive a brand-new car, but you'd prefer lower payments, a Nissan lease may be your best strategy. When people in Allentown lease a vehicle, they only pay for the years they drive it, instead of its full price. Once the lease is up, you can either purchase the car for its residual cost or start a new lease on a different vehicle. This enables you to avoid the hassle of re-selling or trading in your car.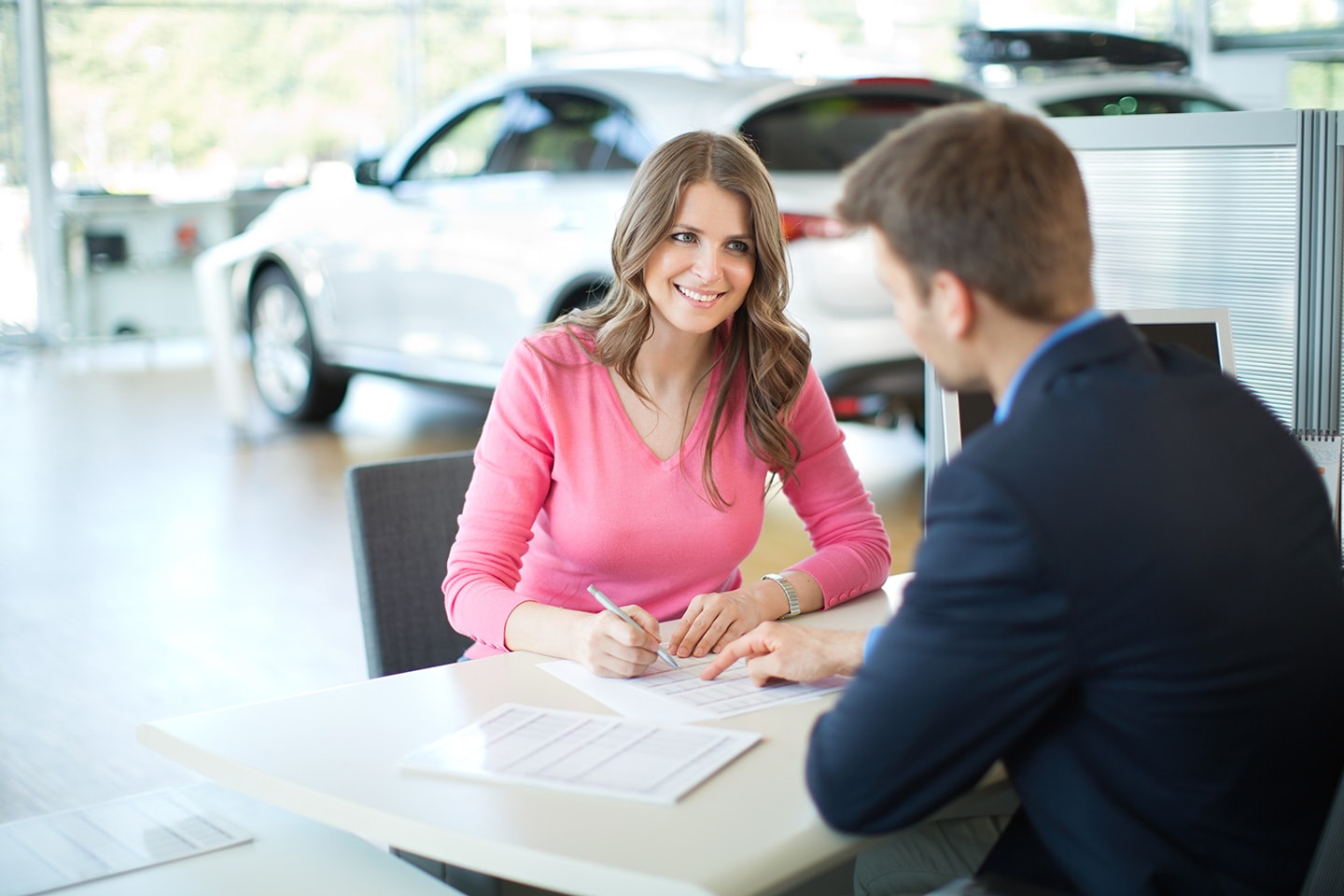 Expert Auto Service Near Allentown
All cars require proper maintenance to perform the way they should. Allentown drivers can get the most out of their vehicle by allowing the certified auto technicians at Ciocca Nissan of Quakertown service it. We have state-of-the-art service bays and diagnostic equipment to give your car optimal treatment. Our team takes pride in their work, and you can wait in our comfortable customer lounge while we service your vehicle. We keep costs down with our service specials, and it's a cinch to set up an appointment with us online.
Professional Parts Department
Whenever people in Allentown need parts or accessories for their car, they can count on us to have it in stock or to order it for them. We know that genuine Nissan parts perform better in your Nissan vehicle than aftermarket parts, so we keep many of them on hand. Parts specials are available for extra savings. You can also add handy Nissan accessories to enhance your car's appearance or functionality.
For all your automotive needs, make that short half-hour trip from Allentown to Ciocca Nissan of Quakertown. You'll be delighted that you did.